Osgood-Schlätter pathology: Inflammation of the patellar tendon at the anterior tibial tuberosity
Complete pack for Osgood-Schlätter treatment
This kit allows you to accompany your child during the treatment of Osgood-Schlätter's disease as well as during his recovery.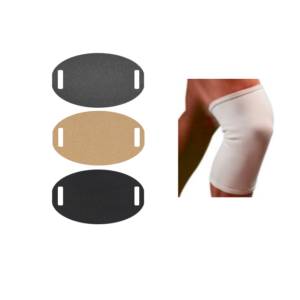 The END-OSGOOD orthosis is made of a micro-perforated and breathable thermoformable material, covered with a Lycra for comfort and a comfortable and adjustable elastic strap that ensures its excellent support.
The molding of the orthosis makes it possible to perfectly marry the shape of the knee, whatever the anatomy of the patient. The orthosis thus put in place, relieves the patellar tendon and instantly reduces the pain.
Washable material (water resistant, T ° C <50 ° C)
The package is composed of:
an End-Osgood orthosis
a strap
a procedure for setting up the orthosis
*Non contractual photo